Get started now!
Don't wait until the new year. Now is the time to get started on the new you!
Our medically developed weight loss protocol and smarter lifestyle choices education offers dieters what they really want…a structured program that can put an end to constant dieting.
Promotions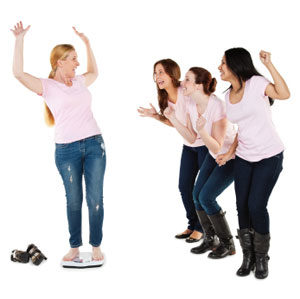 With Advanced Weight Loss Solutions, your program includes the following:
Medical Supervision
Advanced LifeStyle Education Training
Weekly Weights & Measurements
Monthly Body Impedance Analysis
Free Attendance to Martha's Minute:
Simple Holistic Principles for Advanced Living!
Mind Management Support
Free Mind Management Group Session for Weight loss
Special Pricing for Mind Management Workshops
Winning at Weight Loss Affirmation CD
Therapeutic Spa
One Month Unlimited Spa Pass
($150 Value)
$$ AHC Reward Dollars $$
Reward yourself by earning AHC Reward Dollars for additional savings on future spa passes and MICE therapy (up to Maintenance Phase). AHC Reward Dollars are earned as outlined below!
Be sure to collect your reward dollars from your coach!
Complimentary
Advanced LifeStyle Education Appointment
Receive a Complimentary Advanced LifeStyle Education appointment along with over $150 worth of clinic services. For more details, visit our service page.
Advanced Health Clinic Inc. is Authorized to Use the Ideal Protein Weight Loss Protocol and Products. The testimonials on this website are those of the individual that is identified, you should not necessarily expect to receive these results. Typical results vary from person to person and individual to individual when the Ideal Protein Weight Loss Protocol is followed properly. You should consult your physician or other health care professional before starting this or any other diet program to determine if it is right for your needs.
630 W. Shepard Lane Farmington UT 84025 – Phone: 801-447-8680
Copyright © 2018 Ideal Protein All rights reserved.