Get started now!
Don't wait until the new year. Now is the time to get started on the new you!
Our medically developed weight loss protocol and smarter lifestyle choices education offers dieters what they really want…a structured program that can put an end to constant dieting.
Martha Bray, FNP-BC, APRN

Holistic Family Nurse Practitioner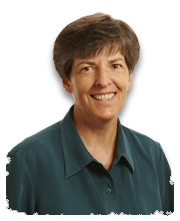 As a Family Nurse Practitioner, I have long held the vision to bridge the gap between traditional and holistic medicine. I believe that where there is an open mind and a willing heart there is a path to healing. My life-long interests and pursuits of education, fitness, and wellness allow me to undertake a holistic approach to help individuals and families in the prevention and healing of illness. I passionately work to help individuals find an improved state of well-being.
I teach holistic health principles through my educational series, "Martha's Minute"™, as well as monthly workshops where I teach Advanced LifeStyle principles and changes to my patients, equipping them with the knowledge and tools that enable them to create healthier, more vibrant lives.
I encourage my patients to take responsibility for their own individual wellness through positive lifestyle changes and daily self-care. As a holistic family nurse practitioner, I listen to my patients and empower them with the knowledge they need to live healthier, more balanced lives. My life-long philosophy is "Never, never, never give up."
I opened Advanced Health Clinic, L.L.C., in August 2000, to advance my vision of holistic care. Advanced Health Clinic is an integrated holistic wellness clinic that provides an environment that enables practitioners serve their clients who are open minded and willing hearted and who are interested in making changes to improve their physical, emotional, mental, and spiritual health and well-being. This has also led to the expansion of my other holistic ventures: Health & Nutrition, L.L.C. and Therapeutic Spa, L.L.C.
Health & Nutrition's mission is to provide the highest quality of therapeutic grade supplementation available in the wellness industry, and Therapeutic Spa's mission is to assist clients in obtaining a higher level of health, strength, and wisdom while experiencing the joy of natural healing through therapeutic modalities.
I completed a BA from SUSC in Education, a BS from BYU in nursing, and a MS in nursing with a Family Nurse Practitioner specialty from the University of Utah. I am a teacher at heart and believe that educating my clients about their choices leads them to optimal health outcomes. I have taught secondary education, worked with the National Association of Child Development administering program development and nutritional assessments. I worked at the University of Utah Medical Center where I worked as a rehabilitation nurse and for three years was the Patient Care Coordinator for stroke patients. I have worked for Community Nursing Services as a home health nurse including Hospice Care. My educational pursuits further developed with certifications as an Integrative Medicine Practitioner, Bionetic Practitioner, Holistic Health Counselor, Certified Lifestyle Educator, Certified Life Coach, Certified BioEnergetic Specialist, Pain Management Specialist, and Stress Management Specialist. I have also certified in Ozone & Oxidative Medicine with Dr. Frank Shallenburger.
I am a member of the American Nurses Association, American Nurse Practitioner Association, the American Holistic Nurses Association, the Utah Nursing Association, the American Association of Integrative Medicine, The American College for Advancement in Medicine, the Holistic Pediatric Association, the Biofeedback Association of North America, and the Natural Therapies Licensing Board. I am also a founding member of American Academy of Ozonotherapy (AOO).
Jennifer Feigleson

LifeStyle Educator
Jennifer has a passion for learning and the practical application of knowledge. Her first love is teaching and helping others to incorporate the foundational principles of health into their own lives. Jennifer has extensive experience presenting and educating in many capacities, including community awareness, lifestyle education, and the therapeutic value of essential oils. She has been educating groups for over 20 years. Currently pursuing a degree in Health Sciences, through Brigham Young University, with a focus on Public Health, Jennifer is serious about empowering others to harness the healing forces within each individual to improve their quality of life.
Jennifer and her husband, Patrick, present together in several forums on topics dealing with family relations, protecting homes from damaging media influences and currently teach our "Called to Serve!, Body, Mind and Spirit" workshop for missionaries. They are the parents of six children and two grandchildren.
Advanced Health Clinic Inc. is Authorized to Use the Ideal Protein Weight Loss Protocol and Products. The testimonials on this website are those of the individual that is identified, you should not necessarily expect to receive these results. Typical results vary from person to person and individual to individual when the Ideal Protein Weight Loss Protocol is followed properly. You should consult your physician or other health care professional before starting this or any other diet program to determine if it is right for your needs.
630 W. Shepard Lane Farmington UT 84025 – Phone: 801-447-8680
Copyright © 2018 Ideal Protein All rights reserved.